Getting a ride in China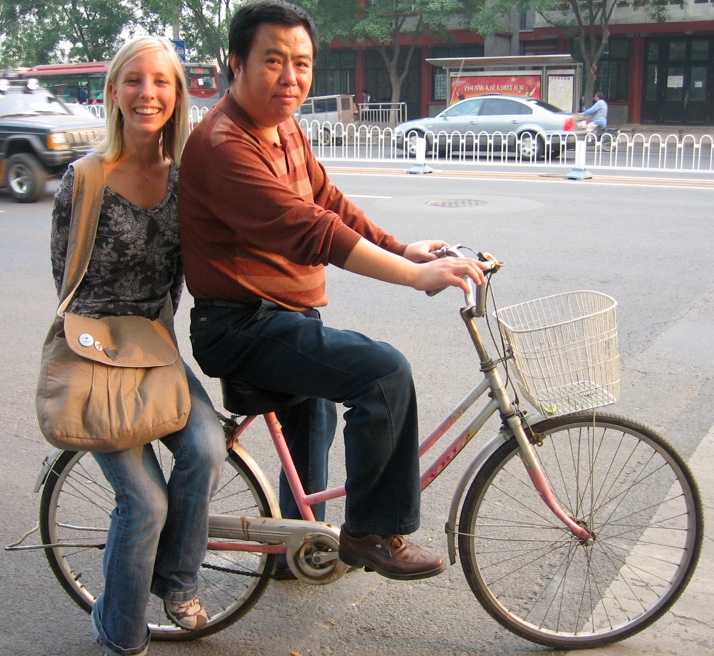 When you first move to China to teach English, you may be amazed at how well China's transportation system works all things considered. Imagine having to construct a system to safely get 1.4 billion people from point A to point B! It's a huge job. While the transport system in China works relatively well, it can be a bit overwhelming for anyone new to China. Here's a quick overview of the primary forms of transportation in China.
Domestic flights
While it's possible to book flights within China on any international travel website, you will find the best deals and availability on local Chinese sites. Two websites dominate the market: Ctripand Elong. Chinese people use these two sites along with other websites which do not have English versions of their website or English customer service such as qunar.com. Both Ctrip and Elong have frequent promotions on flights and vacation packages to destinations in China and also are useful for booking hotels.
China trains
Sometimes the best way to get around China is by train as some towns may not have an airport. Trains can also be faster and much cheaper than flying depending on the location. China has both fast and slow trains as well as different types of tickets which vary in price and comfort of the seat, such as hard and soft seat or hard or soft sleepers. The fastest train is the G class, or gaotie in Chinese, followed by the D class, or dongche. The slowest trains are the T and K trains.
While Chinese people purchase train tickets at small offices around town called shoupiaochu, online, or directly at the train station, it's easiest for foreigners to buy train tickets on Ctrip. After you purchase your ticket, it can be picked up at the train station or delivered to your house for a USD$3 delivery fee.
Getting around a Chinese city
For most large Chinese cities such as Beijing, Shanghai, Guangzhou, and Chongqing, the subway or metro is the fastest, most affordable transportation option, usually less than USD$1 one-way. If your city does not have a metro, then your other options include taxi, motorbike, city buses, or bicycle.
Taxis in China are also quite reasonable and although rates vary for each city, the average cost is less than USD$1/km. City buses will be less than USD$1 for your total trip, but because of growing traffic jams, they are not the fastest way to get around town. In the past, bicycles were the primary means of transport, but now that Chinese cities have grown so large, most Chinese people own scooters or motorbikes.