汇聚世界各地行业精英,提供优质外籍资源和服务
Gathering elites from all over the world, providing high-quality foreign resources and services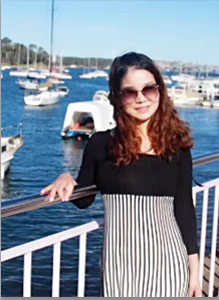 祝玮  Joy Zhu
教育背景
中南大学英语文学专业毕业  持有国家英语教师资格证,幼儿园园长资格证
多年的教育领域的管理和教学经验,熟悉IB课程,蒙台梭利课程,以及国内五大领域的教育理念。 并有多年的商业模式的运营经验。目前负责国内市场的开发,美国,英国,南非的教师招聘工作。
Education Background: Bachelor of English Literature from Central South University Holds National English Teacher Certificate, Kindergarten Director Certificate.
Years of management and teaching experience in the education field, familiar with IB courses, Montessori courses, and education concepts in five major areas in China. And has many years of business operation experience. Currently responsible for the development of the domestic market, teacher recruitment in the United States, the United Kingdom, and South Africa.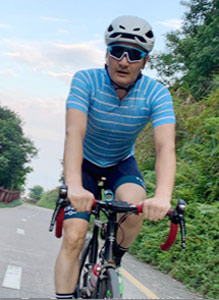 胡毅  Ian Hu
教育背景
澳大利亚昆士兰科技大学 网络信息工程管理 硕士
语言:英语,普通话,葡萄牙语
丰富的团队管理能力, IT行业工作经验与大型项目管理经验,以及商业运营经验,目前负责澳洲外教资源的招聘渠道,能提供源源不断的高品质的外教。
Education Background: Master of Network Information Engineering Management, Queensland University of Technology, Australia
Languages: English, Mandarin, Portuguese
Rich team management capabilities, IT industry work experience and large-scale project management experience, as well as business operation experience. Currently responsible for the recruitment channels of Australian foreign teachers resources, can provide a continuous stream of high-quality foreign teachers.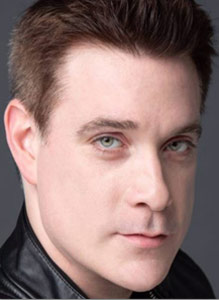 Vince Ruffolo 文斯
教育背景
不列颠哥伦比亚大学教育学士学位2015-2016
西蒙弗雷泽大学文学学士学位和历史专业2009-2015
维多利亚艺术学院美术基础证书2007-2008
在社会研究,交流方面具有丰富的经验,并且对IB课程有丰富的知识,并且在国际学校中与ESL学生合作有着丰富的经验;在利用新课程的同时创造性地组织有效的课程计划; 曾经有多年良好的教学经验,通过积极主动的学习环境将失败的学生转变为蓬勃发展的长期成功,目前负责加拿大有经验的白人教师资源的渠道工作。
Bachelor of Education, University of British Columbia    2015-2016
Bachelor of Arts and a major in History, Simon Fraser University  2009-2015
Certificate in Fine Arts Fundamentals, Victoria College of Art        2007-2008
Rich experience in social research, communication, and rich knowledge of IB courses, and rich experience in working with ESL students in international schools; creatively organize effective lesson plans while taking advantage of new courses; once had many years of good teaching experience, transforming failed students into prosperous long-term success through a proactive learning environment, currently responsible for experienced white teachers in Canada Channel work for resources.